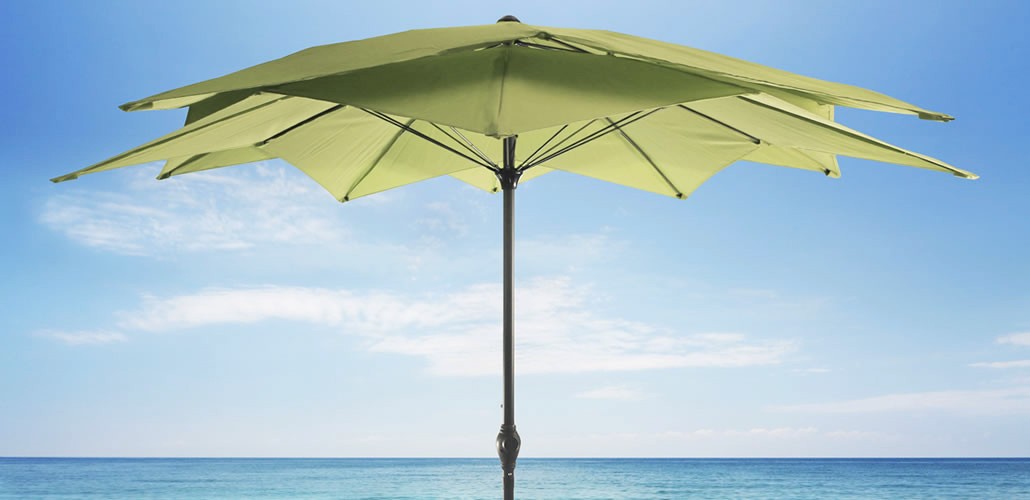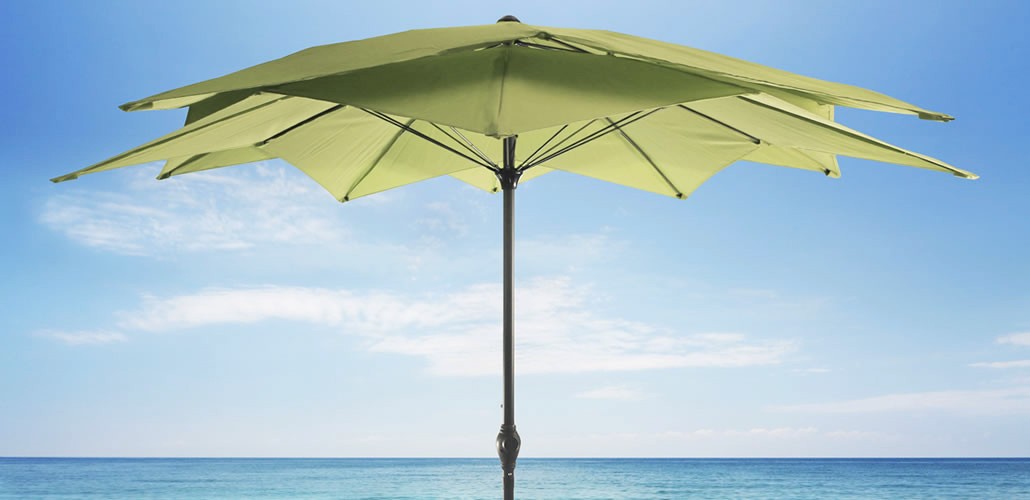 We offer many different types of patio umbrellas such as wooden market umbrellas, aluminum auto tilt umbrellas, steel frame umbrellas, off-set umbrellas and more.
We also offer several different colors and outdoor patterns to choose from.
For more information on our patio umbrellas, please click here to view our latest catalog.
Below are a several examples of the different umbrella styles that we offer.