Jordan Manufacturing's Founder and Long-Time President Announces His Retirement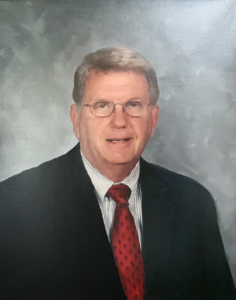 Jordan Manufacturing today announced that the long-time Founder and President, David N. Jordan ("Dave"), is retiring and starting a leadership transition process over the coming months. Dave's decision to retire will bring a close to a remarkable career of 46 years of service at Jordan Manufacturing. Dave began his work in the basement of his home in 1975. Through hard work and perseverance, Jordan Manufacturing is now a global company with over 1,000 employees worldwide.
"The local community has benefitted from Dave's relentless work ethic to grow Jordan Manufacturing to become one of Monticello's significant employers. The Jordan Manufacturing team and our leadership partners feel privileged to have worked with Dave and are enormously grateful to him for his many contributions," says Tammara Lehocky, Jordan's dedicated long-term CFO, Board Member, and daughter of Dave. Tammara went on to say, "This announcement is the culmination of a multiyear succession plan that started with the retirement of our long-time Vice President of Sales, Patrick Jordan, in December 2020. Patrick was succeeded by Wes Jordan, our current Vice President of Sales and Dave's grandson."
"It has been my great honor and privilege to serve as the President for Jordan Manufacturing for 46 years. I am proud of the organization we are today and the impact we've had, working with thousands of outstanding people, community groups, retailers, and vendors to advance the business and the economic health of our community. Jordan Manufacturing represents the collective efforts of a dedicated leadership team, a remarkably passionate staff and innovative customers and vendors who have inspired us to think creatively and drive growth opportunities. I could not be more excited about what's next for this remarkable organization," says Dave.
Dave announced his decision to retire and has appointed his youngest daughter, Ashley Budd, as the successor to the CEO role at Jordan Manufacturing. Ashley has extensive experience outside of Jordan Manufacturing. She brings experience working with public and private companies in a wide variety of industries ranging in size from $30 million to $6 billion in revenue during her 11 years at Ernst & Young. Upon leaving Ernst & Young, she served as the Vice President of Strategic Planning at Jordan Manufacturing before accepting the Chief Accounting Officer role at Heartland Dental, a $1 billion dental service organization supporting over 1,000 dental practices throughout the United States. Ashley's extensive leadership experience coupled with successful process improvements and system implementations as Chief Accounting Officer led to her accepting the promotion to Chief Technology Officer at Heartland Dental. Ashley has spent the past year focusing on her family and working directly with Jordan's leadership team on building the strategic foundation for the companies next level of growth.
Dave leaves the organization in solid financial standing with a strong leadership team and talented staff who will continue to set the transition for the next generation of growth. He will continue to hold his position as Chairman of the Board.
To learn more about Jordan Manufacturing check out our About us page.